Get three quotes! You've probably even heard this advice when it comes to going to the doctor or getting some other professional services done. However, when it comes to getting work done on your roof, it is also a good idea to get more than one company's input on the roof work you need. Having several estimates allows you to compare and contrast so that you can ask questions about variations in prices or other differences that exist between each of your existing quotes. Although you should have several estimates, it's not a good idea to gather too many quotes from every roofing company in San Diego. Instead, it's best to get organized and choose three final candidates you are considering for the job and get written quotes from those companies. But why does it seem that three is always the perfect number of estimates? Read on to learn more about why you should get three roofing estimates in San Diego. 
Why You Shouldn't Stop At One
When searching for the perfect roofing company, you certainly shouldn't stop at one. It's easy to get worked up and excited about the roofing company that you're considering because they may have great images of their work or they may have been in business for a while. They may have all the other bells and whistles necessary to make them a great roofing company. Ultimately you may choose them in the end. However, it is a good idea to have more than just one choice. This is because the roofing company you choose that has all the things that seem compelling and alluring may not be the best choice when you compare them to others. Upon doing more research, you may find that your company of choice is substantially more expensive than most companies on the market. Or, even worse, you may discover that the company that seems so great doesn't have the proper license or insurance to perform the roofing job. So, before falling in love with just one roofing company and hiring them, consider adding more.
Why Two Still Isn't Enough
If one isn't good enough, you may assume the next best option is to get two quotes. However, two quotes don't entirely give you the cost comparison you will need to make a good decision. For instance, if you choose two roofing companies in the same area and the prices are about the same, it makes the decision just as hard. This is because there is nothing much different about the two roofing companies that allow you to compare them properly. Even the price is about the same. Therefore, you won't be able to decide between the two roofing companies.
Another problem that arises with only choosing two is that you may choose a very cheap and expensive roofing company. This will make both companies outliers because you don't know if the cheap one is the average price or whether the average price is closer to what the expensive company charges. Having only two options creates a heads or tails type of situation and won't allow you to have enough info to make the best choice.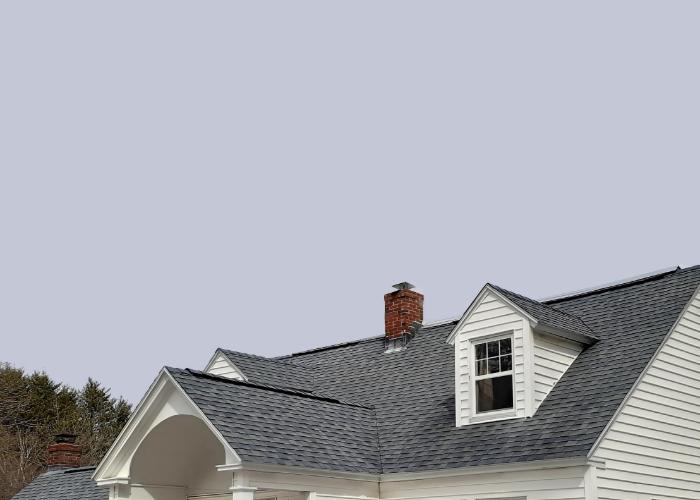 You Don't Have To Stop At Three, But It's Enough
Having the third estimate allows you to make sense of the other two estimates. In addition, the three estimates will let you see what the companies are charging you for various services. If you are working with a professional company, they shouldn't hesitate to provide you with a written estimate. Working with companies that are giving you random verbal quotes to get your business not only looks unprofessional, but when the work is finished, they may raise the prices, and you have nothing definite to compare it to. 
Getting three written estimates lets you scrutinize each line item and ask the companies about price fluctuations. The lowest price isn't always the best because it could indicate that the company doesn't value its work. If you can look at estimates, ask reasonable questions and get honest answers justifying the cost of a particular service, that roofer may have the professionalism you need to make them the final candidate. After all, roofing costs can run hundreds to thousands of dollars, and you don't want to invest in a company that shows their lack of professionalism from the beginning. It will inevitably show in their results. 
If you have already chosen two roofing companies, why not let Professional Roofing San Diego be your third choice! We have served the greater San Diego area and the surrounding cities of Chula Vista, El Cajon, La Mesa, National City, and Santee for over 20 years. Whatever your roofing issue, whether it is leaking, sagging, or missing shingles, we can help! Contact us today to schedule your roof inspection and get one of your FREE roof estimates in San Diego from our star-studded team!